But did you know that only a small part of this data is utilised, but this is likely to change as data analysts are improving the way they standardise and analyse data. This will, in turn, have an impact on e-commerce merchants, especially as part of Big Data predictions for 2020. 
The Impact of Big Data
There are a few ways in which big data will impact the e-commerce industry this year. We look at a few popular ways in which merchants can benefit from Big Data.
Personalised Marketing
It is estimated that marketing will become increasingly sophisticated. Customer segments will be used by marketers to send a variety of emails based on a customer's buying history. Marketing to a specific customer type requires the collection of data, which is why e-commerce can expect to see plenty of advancements with the help of Big Data.
Store Personalisation
By using big data to merge the purchase history, as well as the search history of a customer, will create a much more personalised shopping experience. This will then translate into better conversion rates as well as a variety of cross-selling opportunities for e-commerce owners.
Increased Automation
By automating repetitive tasks he will not only save on human resources but also improve your customer experience. One example is using chatbots for customer service which can significantly improve response times and accuracy. Although not every type of task can be automated, you can significantly reduce the amount of human intervention needed for your customer service support.
Cross-Border Sales
By using technologies such as currency translation, automated language, and streamlined shipping, merchants can have access to global markets with significantly less investment. Even human translators are now becoming less expensive and shipping plugins and platforms can help to calculate the exact shipping cost before the customer checks out.
Increased Forecasting
Another way in which big data will impact e-commerce is by improving forecasting. with the number of business intelligence tools available you can now forecast your sales as well as predict the demand and even optimise your prices. The result will be lower inventory quantities, as well as targeted promotions which can be based on the demand of a specific product.
Social Media Research
By leveraging massive amounts of public data on social media sites, marketers can now focus their understanding on customer behaviour. Retailers can shift from using traditional promotions to analysing qualitative and quantitative info. These data can be aggregated over time for ongoing insights.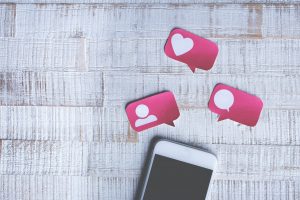 It is important to note that while big data will lead to significant benefits to merchants, more privacy laws can also be expected. As governments impose stricter privacy laws on the use and the collection of consumer data, merchants will likely spend more money on compliance officers and legal fees. As a result, marketing capabilities will probably decrease and it is important to focus on improving customer experience throughout this transition.