In recent years, Black Friday has become one of the most important days for retailers in terms of sales volume. In 2022, spending over the two week Black Friday period in the UK was forecast to exceeded £22bn, with online sales accounting for a significant portion of that amount. So what impact does Black Friday have on e-commerce retailers? And more importantly, how can you make the most of this lucrative shopping holiday? Read on to find out.
The history of Black Friday and how it's evolved over the years
The term "Black Friday" has been used since the 1960s to refer to the day after Thanksgiving, when retailers offer deep discounts in anticipation of the busy Christmas shopping season. Many people have heard stories of wild crowds and massive lines, but just how did Black Friday become such a heavily anticipated event? Over the years, Black Friday has evolved from its humble beginnings into a full-blown regional phenomenon. It first gained traction in the 1970s when stores began offering major deals that could only be found on this special occasion. Before long, Black Friday was being celebrated across the nation. The 90's saw one more change as large department stores began opening their doors at midnight on Thanksgiving night. While a few stores were open on Thanksgiving Day itself in 2010, it wasn't until 2011 that this practice became widespread. Since then, technology has revolutionised the way people buy – and shop – on Black Friday with online sales accounting for an even larger portion of consumers' spending. There is no denying that Black Friday has truly come a long way since its inception 60 years ago. As we continue to observe this beloved retail holiday each year, it will be interesting to see how technology continues to shape our shopping habits and the overall experience of participating in Black Friday specials around the country.
The effect that Black Friday has on e-commerce sales
For retailers, the day after Thanksgiving marks the unofficial start of the holiday season. Known as Black Friday, this day is typically characterised by chaotic in-store shopping sprees and steep discounts that draw in large crowds. In recent years, however, those crowds have begun migrating online instead. As e-commerce becomes increasingly popular and digital marketing campaigns become more sophisticated, shoppers now have access to a greater variety of deals through their computers or mobile devices—even if they still plan to hit up physical stores afterwards. Indeed, Black Friday has been credited with bringing significant attention to online retail in general, resulting in increased e-commerce sales not only on this day but also during Cyber Monday (which follows shortly thereafter) and throughout the holiday shopping season as a whole. What started out as a single day of intense activity has now become an important moment for businesses everywhere—a chance for them to test out new marketing strategies, net new customers, and hopefully make some big sales. While it remains uncertain what exactly the future holds for Black Friday and its impact on e-commerce sales, one thing is sure: savvy retailers can continue capitalising on this critical moment each year for continued success both online and off.
To maximise profits during such a high-stakes period, businesses need to be properly prepared—having optimised websites ready to handle high traffic volume and comprehensive plans around digital strategy and promotions available at a moments' notice can go a long way towards making Black Friday into an all-season treat. Ultimately it pays off: when all is said and done, one can expect significant financial gains from proper execution of these key initiatives during this lucrative time. With preparation going before profiting any day of the year — especially on 'just another Thursday'! — Black Friday stands proud among marketers and entrepreneurs alike as being not just an expensive opportunity but an essential one too. The effect that Black Friday has had on e-commerce sales is undeniable; it provides numerous opportunities for businesses to reach customers quickly and effectively in today's age — quite the shift from competing over limited storefront foot traffic! For any business looking to make waves you cannot ignore how integral maximal success from 'JUST ANOTHER THURSDAY' can be! Nowhere else will you find more incredible potential than harnessing the power of Black Friday — no matter if you are selling online or off!​
Strategies that online retailers can use to take advantage of Black Friday
For online retailers, Black Friday is an opportunity to connect with customers and maximise their sales. This can be accomplished through simple strategies such as offering discounted prices on popular products, using marketing campaigns to spread the word about their deals, and even creating special promotions that apply only to those who purchase from them on Black Friday. To make sure the message reaches their potential customers, online retailers should consider investing in search engine optimisation (SEO), email marketing campaigns, and social media advertising. Furthermore, they can increase engagement by hosting giveaways or contests on Black Friday, allowing shoppers an extra incentive to make a purchase.
By planning these activities ahead of time, online retailers can get the most out of Black Friday and easily exceed their goals for growth. Additionally, they may be able to forge lasting relationships with new customers who discover them through their promotional efforts. Ultimately, any investment made in taking advantage of Black Friday will be well worth it for those savvy enough to capitalise upon this exciting shopping day.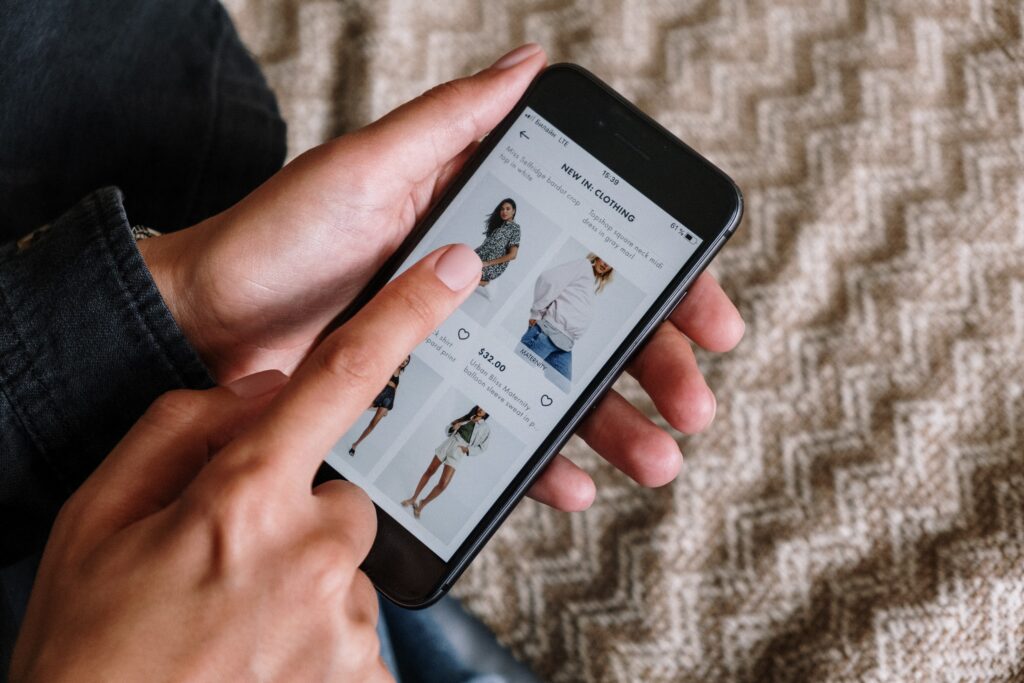 How to prepare for Black Friday as a consumer
Black Friday is one of the most exciting times of year for shoppers. With discounts and deals up to 70% off, it's a great time to get all your holiday shopping done. But before you rush out and grab anything on sale, you need to be prepared. One tip is to shop around. Don't just stick to one store; look online and in multiple physical locations to compare prices. Another piece of advice is to set a budget before you start shopping so that you don't get carried away and end up spending more than you planned for. Additionally, make sure to read the fine print of any sales or offers. This way, you won't be surprised by additional fees like shipping or taxes – both of which can add up quickly on larger orders. Lastly, if buying electronics or large items make sure that there are warranties and return policies in place in case something goes wrong during use. Following this checklist will help ensure that you make smart buying decisions when shopping on Black Friday so that you can find the best products at the best price without overspending or getting stuck with faulty items down the line. Good luck!
The pros and cons of shopping on Black Friday
Black Friday is a time-honoured tradition for many shoppers looking to snag the best deals on the latest products. While it can certainly be beneficial for consumers, there are some drawbacks to shopping on this eventful day. On the positive side, Black Friday offers tremendous discounts and launches new product lines, tempting shoppers with their best prices of the season. This can be especially helpful for those on a budget, providing the opportunity to purchase at greatly reduced prices. However, there are downsides to consider as well. For one thing, it's usually a chaotic experience as crowds surge through stores fighting over merchandise. Additionally, in some cases it's not even worth braving the insanity since many of the advertised deals may not actually be as low-priced as they seem. Taking such factors into consideration, it's important to thoroughly research Black Friday ahead of time before heading out in search of a bargain. Only then will you be prepared to make an informed decision that could save you both money and frustration.
Conclusion
Black Friday is a great opportunity to increase sales, but it's not the only opportunity. The holiday season provides many chances for e-commerce businesses to drive traffic and boost their bottom line. By planning ahead and taking advantage of all the opportunities available, you can set your business up for success during the busiest shopping time of the year. Have you planned your Black Friday strategy yet? What other strategies will you use to capitalise on the holiday season?