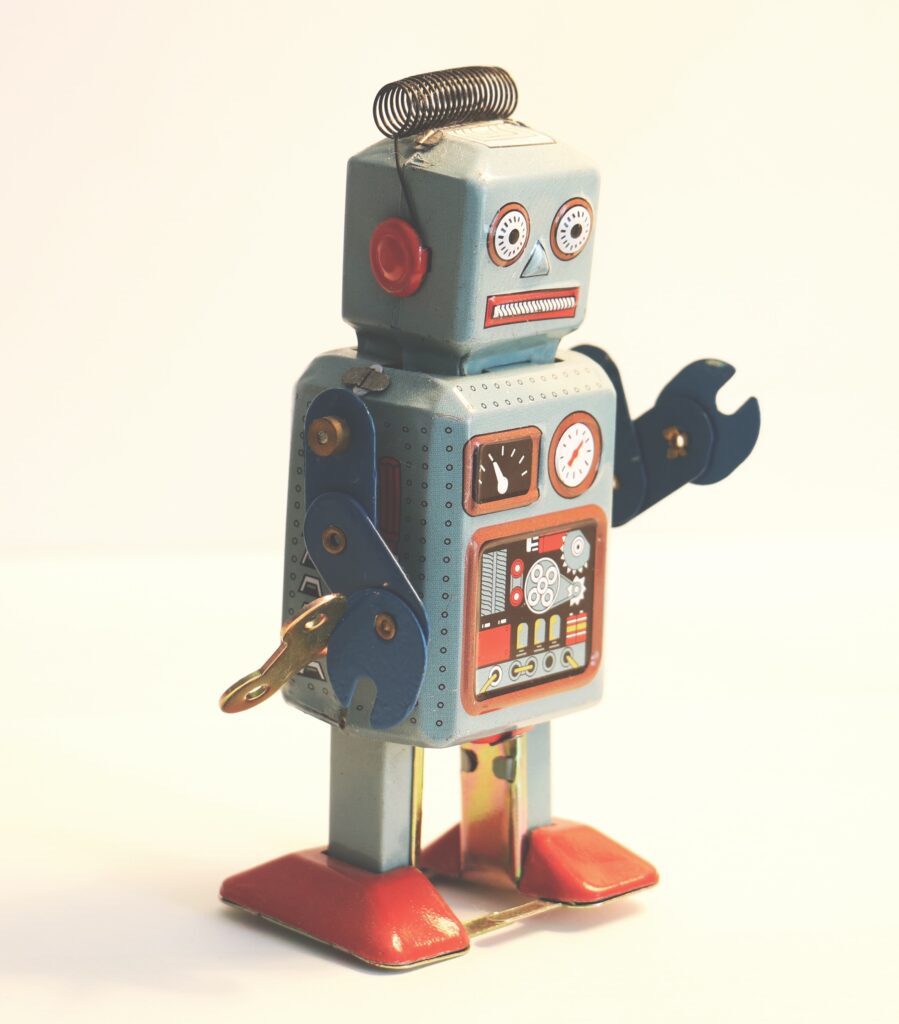 Artificial Intelligence is not a new concept. Whether it's science-fiction, chess-playing robots or Netflix recommendations, the idea that machines are capable of human-like problem solving long predates computers.
In the 21st century, AI is becoming more widely used by large companies as a way to save time, remove human error and generally make processes more efficient. But, in spite of greater awareness, there is still uncertainty, reluctance and even resistance among SMEs around the adoption of artificial intelligence.
In a recent survey 39% of small businesses did not even know AI was an option for them. To redress this, we have picked out a few areas in which most businesses can benefit from AI and what's more, free tools mean you don't need be Elon Musk to give them a go.
Chatbots
It is increasingly common to see a chat window pop up in the corner of your screen when you visit a website (we use one ourselves). They are a great way to manage the first contact with customers and cover unsociable hours and busy periods, when staff might already be occupied. Instead of leaving your customers waiting, chatbots can perform simple tasks like taking a few details and scheduling a call.
Functions that might not be available on your site, such as making a booking or placing an order, can also be covered by chatbots, without the need for expensive add-ons or extra development work. They can even be used to make recommendations or suggest curated offerings to existing customers.
They are a really effective means of identifying the kind of language your customers use or popular products that you do not currently offer. Through push notifications, chatbots can also be a good, low-risk way to test the messaging of your email campaigns and newsletters.
CRM
CRM is a crucial tool for most companies who engage with their customers online. AI can take the data gathered by your CRM activities and turn it into actionable insights.
For example, identifying hot leads. AI software can look at trends to identify which leads are most likely to convert. This means you can target your time and resources more effectively, focusing on those leads as a priority.
Augmented writing
Augmented writing software is similar to a spellchecker, but goes further, looking at sentence structure, phrasing, grammar and tone. By comparing with established criteria for 'well-written' copy and best practice, augmented writing software can help ensure your communications are easily digestible.
By analysing copy and marketing materials that have performed well, augmented writing software can look for patterns and make recommendations. This can help you define a tone of voice and develop a house style.
AI-written job descriptions using augmented writing are increasingly popular. All you have to do is enter the tasks and responsibilities, and the software will define the role and write the job description for you. This can help with recruitment, as well as outlining the roles of new and existing positions internally.
Recommendation engines
For businesses selling online, using a recommendation engine is a proven way to increase average order value, customer loyalty and overall purchases. There are a range of free tools and add-ons for E-commerce stores that will make recommendations based on an individual's previous purchases. They can also use data to suggest items to visitors who have yet to make a purchase, e.g. "People who buy X, often by Y".
Meeting scheduler
AI meeting schedulers can eliminate the back-and-forth of lengthy email chains and reduce double-bookings and cancellations. Select multiple slots and the software automatically polls attendees to find out the best time for all. Attendance records and refusals are also factored in over time, meaning the software will make suggestions based on who is invited.
Whether its marketing, sales, customer service or internal processes, Artificial Intelligence has the capacity to help increase your efficiency and productivity, regardless of the size of your company or your budget. Contact us to find out how AI can help your business.